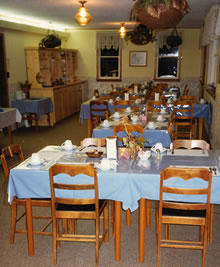 Our restaurant is open 6 days a week, for breakfast and dinner (closed on Tuesdays). We also offer meal plan packages to our guests.
Celebrate with us. We can help to plan a special menu for your Birthday, Anniversary, Family Reunion and other events. You are welcome to contact us any time.
Our restaurant is fully licensed by the Alcohol & Gaming Commission.